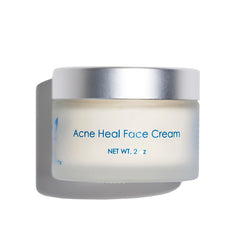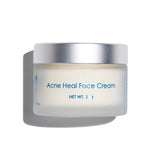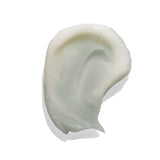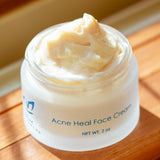 Designed For: Oily skin and acne-prone skin
Benefits: This unique daily moisturizer minimizes and prevents breakouts, it delivers the just-enough moisture oily skin needs while visibly reducing surface impurities and banishing breakouts. 

Suggested Use:  Apply twice daily to clean skin in upward, circular motions. Use even when skin looks clear for best results, to protect against blemishes lurking below the surface.
Ingredients: Aloe Vera Gel, White Willow Bark Water, Licorice Root Extract, Calendula Extract, Olive Leaf Extract, Nettles Extract, Papaya Leaf Extract, Aqua (pH-balanced Distilled Water), Salicylic Acid, White Tea Extract, Blue Algae, Sclerotium Gum, Retinol (Vitamin A), Vitamin C, Vitamin E, Menthol, Eucalyptus Essential Oil, Camphor Essential Oil, Honeysuckle Flower Extract, Hyaluronic Acid.
Additional Information: Safe to use during pregnancy, Vegan, Cruelty-Free, Toxin-Free.